Beginner Kids Martial Arts Classes Enrolling In December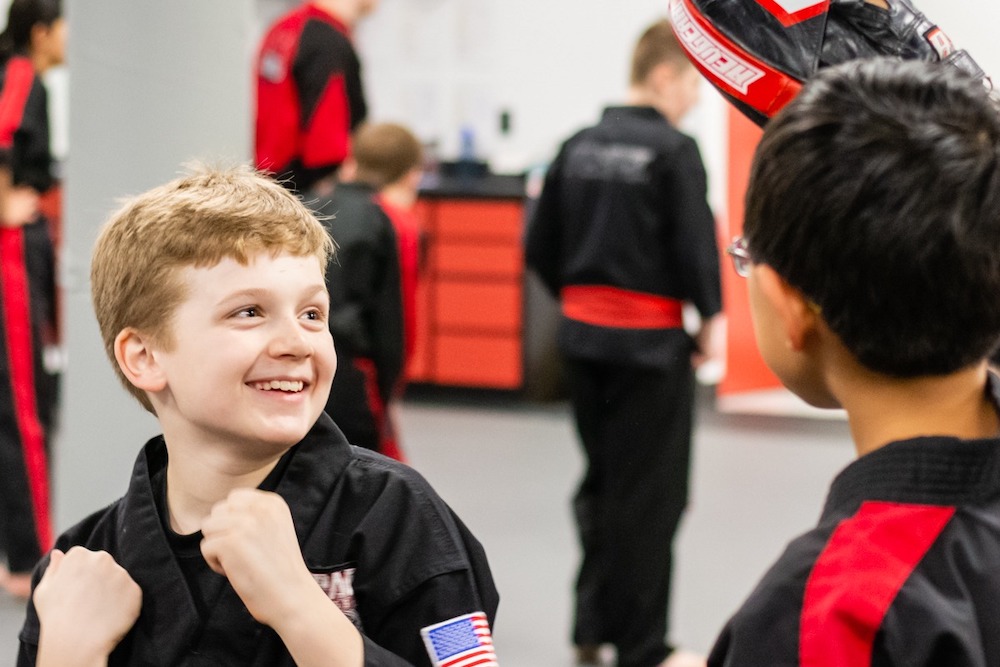 At Impact Martial Arts and Fitness children love their martial arts classes, and their parents appreciate it. We are a child's strongest ally and a parent's greatest advocate. Watching a child grow up developing the respect, discipline and focus of a martial artist can truly be magical. When they feel the confidence that is developed while setting and achieving goals, you'll know you've made the right decision.
As our Kids Martial Arts students continue to show the perseverance that several years of martial arts training develops, you'll see your child grow into a respected teen and a successful adult as they get ready for college.
GIVE YOUR CHILD A STRONG START ON LIFE WITH KIDS MARTIAL ARTS IN MANLIUS

Our Lil Champion classes are positive, encouraging and release a lot of energy in a constructive direction. The children are focused, hard working and learning how to follow directions. The instructors are patient, enthusiastic and show that they really care about the children's development.
The curriculum is broken down into age appropriate martial arts skills, balance and coordination drills and calisthenics that will develop core strength and overall body conditioning. Most importantly at this age - THEY WILL HAVE A TON OF FUN!
The Junior Kids Martial Arts classes at Impact Martial Arts and Fitness are designed to give children the skills they need to become successful teenagers. The structured curriculum helps them to learn to set goals, overcome obstacles, and to truly feel the exhilaration of achievement. Learning that things in life are not given to them is a challenging, yet vital lesson.
The skills in the classroom are a combination of high energy martial arts to keep their excitement up and a progressive approach to modern day self defense. Each week they will learn skills to defend against a physical attack. There is also classroom discussion and scenario training on how to stand up to a bully, understanding peer pressure and stranger awareness. This type of training is a must for children to manage the pressures of growing up in the world today.
ONE CLASS. ENDLESS BENEFITS.
At Impact Martial Arts & Fitness, we believe in strengthening our community one Black Belt at a time. Imagine if every child had the respected, discipline and confidence that our Black Belts develop.
Imagine that every child you meet could look you in the eye, talk with a strong voice and carry on an intelligent conversation. Imagine if our community was filled with children that could stand up for themselves and those around them in a polite yet strong way. If every child knew right from wrong and had the integrity to choose the right actions. We believe it's possible and is happening right here, one student at a time.
As your child learns the martial arts, its many benefits will begin to take hold. Here are just a handful:
Develop impressive self-defense and bully prevention skills
Enjoy significant gains in overall physical fitness
Better understanding of goal-setting and working towards them
Improved social skills
Enhanced self-confidence
Improved focus and concentration will help your child in school, at home and at the dojo
DON'T MISS THIS AMAZING OPPORTUNITY FOR YOUR CHILD WITH MANLIUS MARTIAL ARTS! PROUDLY SERVING THE MANLIUS, FAYETTEVILLE AND CAZENOVIA AREAS!
Just fill out the short form on this page to get all the information you need to get your child started down the path to success with Impact Martial Arts & Fitness' Kids Martial Arts classes.