Beginner Kickboxing Fitness Classes Enrolling In September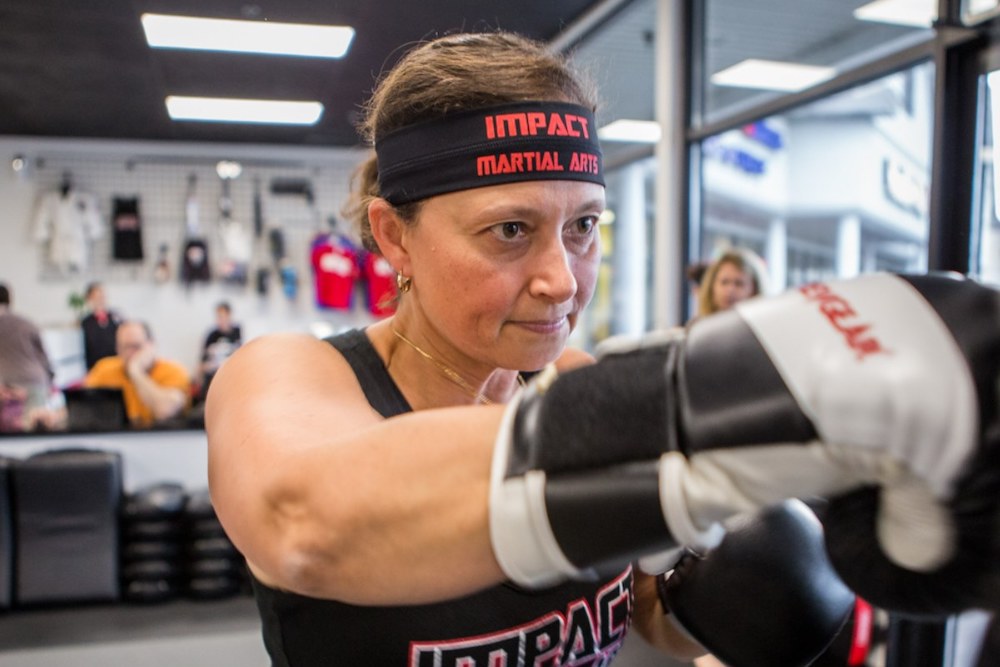 If you want a intense Kickboxing Fitness workout that makes monotonous treadmills, weight lifting and "thug mentality" gyms a thing of the past, you'll find it at Impact Martial Arts & Fitness.
This incredible blend of heart pumping exercise and challenging cardio drills will make you fit, toned and stronger than you have ever been before while becoming more focused, more confident and better able to deal with and bust stress. Impact Martial Arts & Fitness is dedicated to producing high-quality, healthy students.
THE BENEFITS OF THE MANLIUS "KRAV-FIT" KICKBOXING FITNESS PROGRAM ARE ENDLESS!
Our Krav-Fit workout is a high-intensity aerobic workout blending the latest techniques to get you in shape fast with effective self defense skills of the Krav Maga system. Training includes intense cardio and weight training that will whip you into shape without boring drills or repetitive circuits!
We've gone out of our way to put together a Fitness program that's second-to-none. With each new class, you'll burn as many as 800 calories for superfast weight loss that you can't get by just going to the gym and doing a few reps. What's more, you'll enjoy dozens of added benefits, too. Here are just a few:
Unwanted weight will disappear in a flash, revealing gorgeous muscle tone
Your ability to focus and concentrate will skyrocket
Your stress levels will plummet
Instantly feel better, lighter and stronger
You'll turn back the clock and look young, healthy and fit
You'll feel more confident about YOUR person protection
If your goal is to lose 5 or 50 pounds, this program will give you the sexy and shapely figure you've always wanted.
EXPERIENCE A WORKOUT IN MANLIUS THAT WILL CHANGE YOUR LIFE!
Take a moment to fill out the short form on the side of this page. When you do, we'll send you all the information you need to make one of the best decisions of your life; to sign up for the Kickboxing Fitness program at Impact Martial Arts & Fitness. We proudly serve the Fayetteville and Manlius areas!