Learn Self Defense and Get In Amazing Shape! September Specials! Krav Maga Classes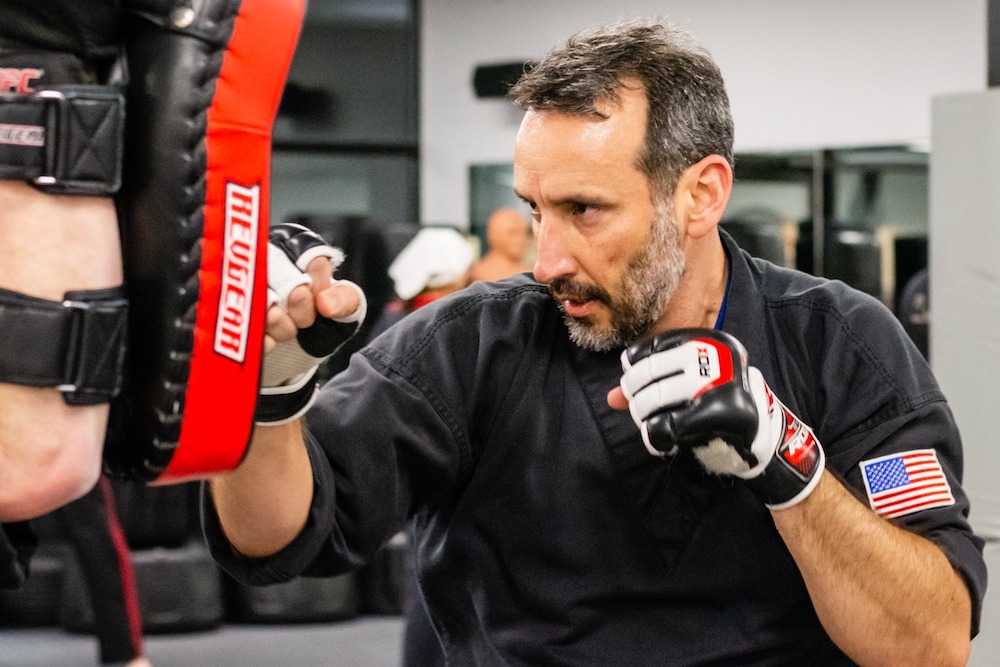 Have you heard of Krav Maga? If not, you will!
That's because military departments and law enforcement agencies all around the planet are rushing to teach their recruits this hardcore self-defense system!
Now, you can learn Krav Maga, too, with the Krav Maga classes at Impact Martial Arts & Fitness! Hebrew for "contact combat", Krav Maga was created by the Israeli military to give their troops a huge advantage on the battlefield. With its powerful punches, bone-crushing kicks and fierce fighting moves, it's evolved to become the most effective self-defense system in the world, hands down!
If you're looking to develop military-grade self-defense skills, then you need to look no further than the Krav Maga classes at Impact Martial Arts & Fitness. Beginning with your very first class, you'll be learning mind-blowing self-defense moves that will give you a serious edge in any fight! After just a few short classes, you'll be well on your way to mastering the fight-ending moves that separate the winners from the losers!
LEARN FROM THE BEST TO BECOME THE BEST! PROUDLY SERVING MANLIUS AND SURROUNDING AREAS!
When you take the Krav Maga classes at Impact Martial Arts & Fitness, you'll have the rare opportunity to train at the hands of professional, black belt Krav Maga instructors. Referencing our years of experience, we'll show you all the moves you need to gain an early advantage in any fight, and we'll teach you everything you need to prevail!
And with each new Krav Maga class you take, your skills will become stronger and you'll become justifiably fearless! Here's just a sampling of what you can expect:
You'll learn all the critical Krav Maga moves and defense techniques
We'll show you how to predict an attacker's moves and be ready with counter-attacks
You'll learn how to reduce an armed attacker into a crying baby in a flash
We'll show you how to take the fight to the ground to gain an instant advantage
We'll teach you how to turn your hands, feet, knees and elbows into lethal weapons
You'll develop mind-blowing strength and undying stamina needed to win the fight
But don't be mistaken! When you take the Krav Maga classes at Impact Martial Arts & Fitness, you'll not only learn the skills you need to be your own bodyguard! That's because you'll get an incredible, blood-pumping, heart-rushing head-to-toe workout unlike anything you've ever experienced!
WILL YOUR NEXT MOVE LEAD TO VICTORY OR DEFEAT?
If you've made it this far, it's clear you're serious about learning self-defense. But if you walk away now, will you be prepared if you're ever attacked? Impact Martial Arts & Fitness is ready to teach you the ultimate self-defense program in the world with our Krav Maga classes! With new classes beginning this month, now's a great time to get started!
For a limited time, we're offering a very special discount to new students. To find out more, just complete the short form on this page. When you do, we'll give you all the details you need to jump at this exceptional opportunity to learn the world's most effective self-defense system with Krav Maga classes at Impact Martial Arts & Fitness!