Beginner Adult Martial Arts Classes Enrolling In September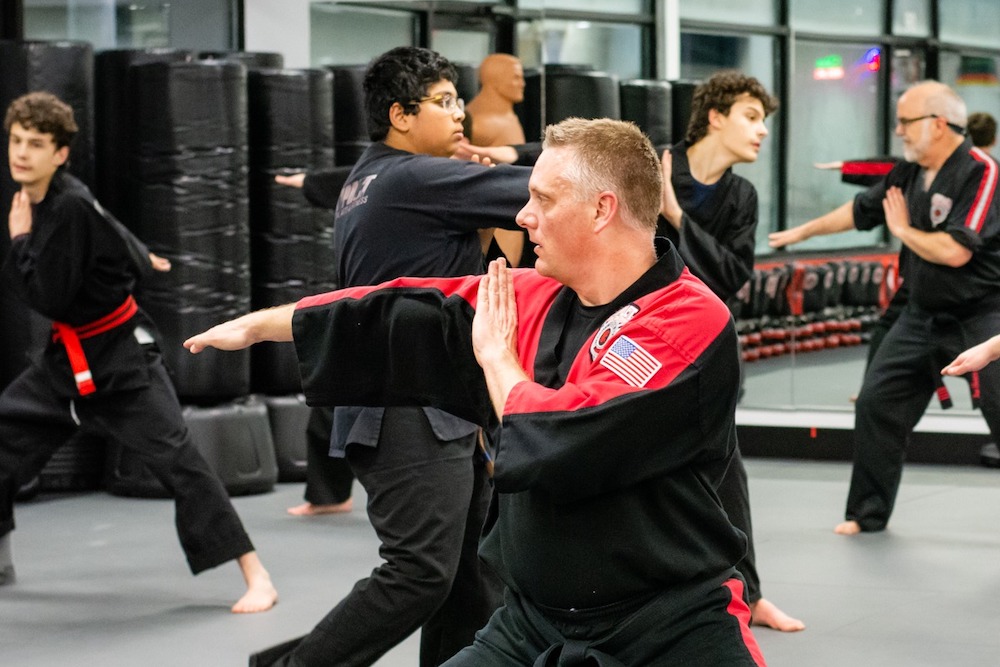 Most adults that are thinking about starting Martial Arts have two questions in mind. Can I do this safely? Can I do this without embarrassing myself? Our nationally recognized and award winning instructors are professionally trained to make sure you are training as hard as you can and training as safely as possible. There are very important differences in training adults and training children; physically, mentally and emotionally.
Our staff recognizes and maximizes these differences. Our Adult Martial Arts students would tell you that any anxiety they initially felt about starting the training was quickly replaced by feelings of comfort and excitement over learning something new.
DISCOVER YOUR FULL POTENTIAL WITH MARTIAL ARTS IN MANLIUS!
Impact Martial Arts & Fitness' Adult Martial Arts training curriculum combines self-defense from Krav Maga, kickboxing concepts from Muay Thai and traditional Martial Arts. Someo f the benefits of our training include:
Increased flexibility from head to toe
Unstoppable confidence as you perfect your self-defense skills
Improved strength and a huge boost to your cardiovascular health
Reduced body fat
Higher levels of energy and endurance
A sense of calm that will crush your daily stresses
The respectful and positive environment is a welcome change from what most people encounter during their normal day. When a student enters the school they are encouraged to leave their challenges with their shoes at the door. After a great workout that includes warming up, stretching, learning new skills and hitting pads with great training partners and excellent instruction, you are sure to have a better mindset to handle the challenges our fast paced world can bring.
LEARN TO DEFEND YOURSELF IN ANY SITUATION AND GET IN SHAPE FAST WITH IMPACT MARTIAL ARTS AND FITNESS IN MANLIUS!
Request more information by filling out the short form on this page and receive all the information you need to sign up today for Adult Martial Arts at Impact Martial Arts & Fitness - Team Manlius.